North American Dismantling Corp. works closely with third party affiliates to provide comprehensive services that enhance your experience when working with us. NADC is fully certified and complaint with these services, which helps us to fulfill our promise of expert and professional demolition services.

BROWZ simplifies the contractor and supplier compliance process with intuitive software solutions and a dedicated team of safety professionals. In turn, this assist clients in designing prequalification programs specific to their industry, and support contractors in the gathering, data entry and upload of their required data.

ISN is the global resource for connecting corporations with safe, reliable contractors and suppliers from capital-intensive and public sector industries.

Avetta simplifies the prequalification process by helping companies create a safe and sustainable prequalification program for contractors, vendors and suppliers using a simple, online interface. Avetta's Contractor Prequalification process ensures that the supply chain is safe, properly insured, and financially solvent, exposing you to the least risk possible.

The System for Award Management (SAM) combines federal procurement systems and the Catalog of Federal Domestic Assistance into one system. This consolidation is being done in phases. The overarching benefits of SAM include streamlined and integrated processes, elimination of data redundancies, and reduced costs while providing improved capability.

SMI Safety helps clients keep the workplace safe and compliant by providing expert advice and consultation. A solid safety plan will enhance business objectives and profitability by preventing injuries, illnesses, regulatory fines and deaths.

V-Purchasing's comprehensive set of tools, services and information help improves safety and quality, reduce exposure to OSHA violations and expand the level of strategic information used for contractor and supplier selection.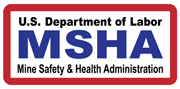 The mission of the Mine Safety and Health Administration (MSHA) is to administer the provisions of the Federal Mine Safety and Health Act of 1977 (Mine Act) and to enforce compliance with mandatory safety and health standards as a means to eliminate fatal accidents; to reduce the frequency and severity of nonfatal accidents; to minimize health hazards; and to promote improved safety and health conditions in the Nation's mines. MSHA carries out the mandates of the Mine Act at all mining and mineral processing operations in the United States, regardless of size, number of employees, commodity mined, or method of extraction.