Heavy Industrial Demolition Services
North American Dismantling Corp. is an experienced nationwide demolition contractor providing industrial demolition and dismantling for manufacturing facilities, as well as specializing in precision demolition projects for pulp mills, power plants, and chemical plants and industrial strip-out services.
NADC has consistantly proven ourselves by operating with a low incident safety record and a high on-time completion record. We take pride in working closely with construction firms as contractors to complete all types of heavy industrial demolition services: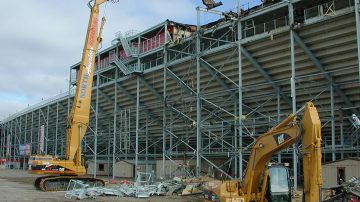 Each critical lift and/or pick is carefully designed through the combination of structural engineers and the use of precisely the right equipment.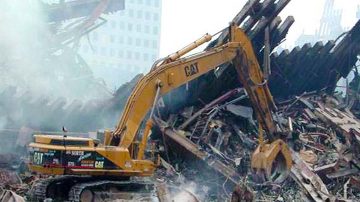 Emergency response demolition means that NADC will respond to natural disasters ranging from tornadoes, hurricanes and earthquakes or crime scenes that deal with arson and collapsed multi-story buildings that fell due to a natural disaster. …
THE DEMOLITION INDUSTRY

Hear from Rick Marcicki of NADC and others give their view of the demolition industry today and into the future.