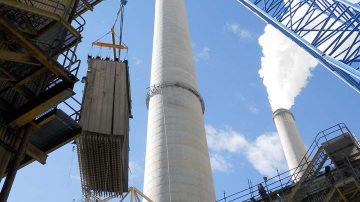 NADC offers professional power plant demolition services ranging from selective demolition for retrofit/conversion projects to total demolition of an entire site.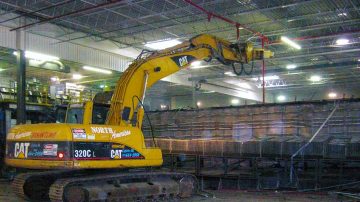 Strip outs allow owners the option of re-configuring floor space and satisfying new tenants or production needs.
Why Choose Us


SAFETY RECORD
NADC is dedicated to providing the safest workplace environment as possible. This means providing our personnel with the right training, equipment and support to make sure that safety is paramount on all of our work sites.



 RELIABLE & EFFICIENT
We commit ourselves to complete all projects within the timeline set with our clients. We use the best of technology and tools to ensure that all jobs are done quickly, while also giving attention to details and ensuring everything is done correctly.


COST EFFECTIVE
NADC success is directly attributable to our ability to analyze, define and evaluate a project, then develop and implement the most innovative techniques and methods which will equate in cost and time savings to our clients.
Who We Are?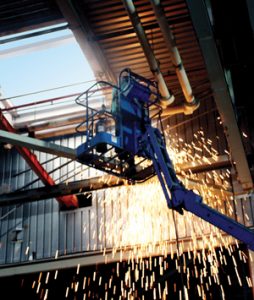 We offer commitment at all levels of a demolition project, from preparing for demolition to management to final completion of the project.
Serving North America since 1984, we have successfully met our client's demand for safe, cost effective and dependable demolition services.
As a leading demolition company, we strive to maintain the highest standards while exceeding client's expectations at all levels.
I wanted to thank you for everything NADC did in support of Oakland Community College and its Foundation. The College will benefit both in the professionalism of your demolition services as well as the cooperation shown by NADC that allow the Foundation to benefit from the event.
Vince DeLeonardis
AUCH Construction
The NADC crew is currently finishing up after a long, hard, second hot week. All day every one of these employees has done a wonderful, SAFE job, accepted my guidance willingly, and I really think in my 40 years I have seen the best crew in a very long time. Read more...
Scott Hopkins
Senior Project Engineer
Performance Materials
Evonik Cyro LLC
It has been a great pleasure working with NADC, thank you for your outstanding job accomplished safely and ahead [of] schedule. Congratulation to the entire NADC and Garfield team for this important achievement! Once again, our special thanks and appreciation to the integrated site management team for all your support and focus on safety during the execution of this very risky work. We look forward to work with you in the near future.
Marcelo Riberio
Praxair Inc.
Garfield, Utah
Regarding a 17 Story Implosion in Southfield, MI

I would also like to say working with North American Dismantling Corp on this project has been very professional, and us asking you to do things beyond what you would normally do, to which you readily agreed, which was a benefit to OCC and the entire process, is greatly appreciated. Your Firm is one of a handful I can think of that still does what you agreed to and does not ask for extras unless the Scope is changed. Hopefully our paths will cross again in the future.
Gary J. Tressel
Senior Associate
Hubbell, Roth & Clark, Inc.
North American Dismantling has completed several major precipitator retrofits with Casey Industrial and came to this project highly recommended. Again, you fulfilled our expectations to the fullest. NADC completed work at the Lena, Louisiana project with the highest regards to planning, execution and safety. With NADC's input, Casey was able to shave 6 days of an already aggressive project schedule without compromising safety. NADC's crews mobilized and executed its phase of work with the professionalism and expertise we expected. Thanks for all you efforts, looking forward to working with you team again.
Dave Osswald
Sr. Project Manager
Casey Industrial
May I take the opportunity to commend North American Dismantling Corp. for the excellent job that you did for URS Michigan, LLC on the work performed at the DTE Monroe Power Plant. Your people were most responsive and accommodating. The whole operation was conducted in a safe and workmanlike manner. Your work area was ship shape when NADC demobilized.
Richard E. McKeever
Senior Subcontract Administrator
URS Michigan, LLC
Our promise as a demolition contractor is to build community value into every project while delivering expertise in a professional and safe environment.
Representative Clientelle